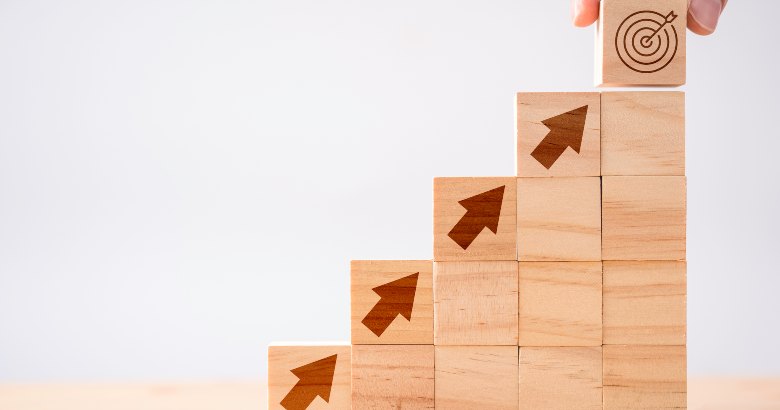 As leaders in the L&D space, your mission is to support the organization's desire to see its members perform exceptionally; it bodes well for the bottom line. This past year has brought focus to this need from an organizational standpoint and as a response to demands from employees.
Working from home has underlined the need to upskill current staff; it has also reshaped productivity, motivation, and collaboration. This in turn has L&D leaders looking at microlearning as a way to maximize and expedite performance development.
If you are considering this trend, you're reading the right article! As a matter of fact, this is the first of two articles on this subject. In this article, I will broadly set the stage for you on the purpose and potential of microlearning. The second article will describe potential barriers to the broader adoption of microlearning and suggest strategies for overcoming barriers and resistance.
Microlearning's purpose
To start, let's make sure we have the basic purpose of microlearning down: The term "microlearning" has been used pervasively for anything that is a "bite-sized learning" or some form of brief educational experience. This fails to capture its true purpose: moving the needle on organizational KPIs that are tied to performance development.
To effectively champion the use of microlearning in your organization, you need to avoid common misunderstandings of the purpose of microlearning.
Performance development
Microlearning is designed to develop performance, not merely to aid learners in acquiring content or knowledge.
Think of the difference this way: Would you prefer an employee be able to recite the culture or the organization or demonstrate that culture through their work efforts?
Application of learning
Implementation of microlearning can become oversimplified as opposed to maximizing the professional advantages microlearning can provide. Microlearning products are meant to elicit application or use of content in performing work, as opposed to just being a training product with engaging, memorable content.
Consider your organization's online training results: Would you rather have employees test well or perform exceptionally?
L&D agility
Microlearning is another tool in a learning developer's toolkit, not a replacement methodology intended to supplant all other types of learning design.
Seen this way, microlearning answers the question: Would you prefer an L&D team agile in how they can approach designing for performance or a team limited in how they design in support of meeting business goals?
These three misrepresentations of what microlearning is have often meant that application of the microlearning concept has meant "miniaturizing" current training products—as opposed to assessing and redeveloping the training based on … you guessed it … KPIs!
ROI potential of microlearning
Tying microlearning to KPIs or other strategic outcomes where performance is a factor are great alignments for its use. Being able to articulate the benefits of microlearning, for example, it fits into the daily workflow of a busy employee or it reduces their seat time in training, enables you to describe some of the financial gains of incorporating microlearning.
However, there may be up-front and long-term costs. You can make a compelling case for this investment if the organization has its eyes set on:
Reducing the turnover rate of new hires
Increasing adherence to compliance-based matters
Driving efficiencies in managing customers
Developing the talent within the organization to take on larger organizational roles
In advocating for the use of microlearning, you are merely highlighting opportunities already present within the organization. Microlearning can definitely work for new initiatives as well, but introducing the concept of microlearning can sometimes be overwhelming.
By showing the potential of microlearning with current goals, you make the idea more tangible and investable.
Potential for professional gains
Microlearning is all about supporting measurable performance. It can complement or replace current or future initiatives that focus on performance. These include:
Performance support – What subject matter is often needed/vital to job performance?
Performance development – What topics grow the employee's capabilities and skills?
Performance improvement – What areas within the organization require remediation?
Let's contextualize this and focus on leadership programs. Organizations can leverage a microlearning approach to hone the capabilities of current and future leaders in a more organic and complementary way to how an actual leader performs their work daily. For example, leaders are constantly shifting priorities and maintaining balance to lift up their teams. Suggest supporting these leaders through microlearning products that focus on specific subjects such as:
Incorporating agile methods
Conflict resolution
Critical thinking
Communicating expectations
As an added benefit, these subjects also fit performance development goals; the same microlearning pieces can be leveraged within a leadership development program. Now your organization is not only supporting current leaders, but future leaders as well!
Not to mention that the concept promotes cost-effectiveness through repurposing the content and both audiences are not being bogged down with day-long training events or trapped in their seats for hours. Of course, since these microlearning products were aligned to KPIs, your organization also has measurable data for both audiences—which further contributes to the ROI.
Facing barriers
What if your organizational leaders are still skeptical or your L&D team is finding this impossible? That is a reality and that is ok. Learning leaders face common barriers to incorporating microlearning, such as lack of evaluative thinking and inability to collect needed data. Additionally, we may have an L&D team that lacks a microlearning mindset and the capability to create microlearning campaigns.
We will tackle these key obstacles to adoption in the next article, where I will also share strategies for overcoming these barriers!
Learn with other learning leaders
Are you seeking the strategies and skills required to navigate the needs of today's ever-changing workplace? Are you an experienced or aspiring leader looking for a community to connect with to explore today's biggest learning leadership challenges?
The Learning Leaders Alliance is a vendor-neutral global community for learning leaders who want to stay ahead of the curve and for aspiring leaders wanting to build their skillsets. The Learning Guild's Alliance Membership package includes access to exclusive digital events and content curated for today's modern learning leader, as well as opportunities to attend in-person learning leadership events held around the globe. See the details here.