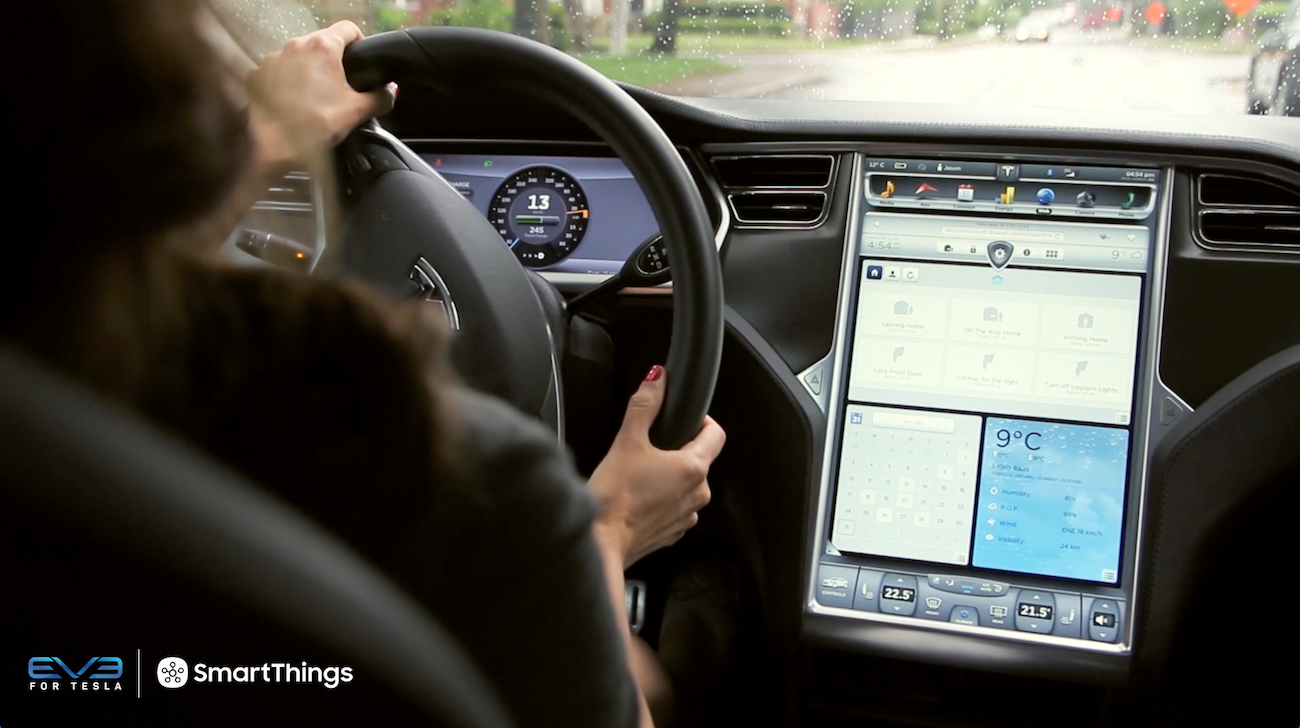 When you're driving away from home, it's easy to worry if you've locked the front door or remembered to close the garage door. So we at SmartThings are excited to announce that we've partnered with Evolved Vehicle Environments (EVE) and their EVE for Tesla solution EVEConnect, the most advanced connected home and connected car integration solution, to bring a new community of users peace of mind from anywhere.
Integrating the smart home and the connected vehicle so you can monitor and control your home even when you're on-the-go, this partnership gives unprecedented continuity as you move throughout your day. Now, Tesla drivers can access, update, and receive real-time information about their smart home products, all from the front seat.
For example, a driver leaving their home could turn off the lights in their living room or lock the back door all through SmartThings. So you will not only know the status of your home devices, but also be able to adjust anything you may have missed without adding time to your commute.
Ergonomically designed for safe and effective in-car usage, EVEConnect provides seamless connectivity, while reducing driver distraction. Real-time home information and alerts of unexpected activity are continuously updated and clearly displayed on the dash, removing the problem of connectivity "downtime".
As we continue to broaden the SmartThings experience, we look forward to finding new and better ways to make it easy to control all of your 'things,' and are excited to continue to expand the limits of the smart home.
Related
Sign up for exclusive deals, tips, and news